Definition
MVNO stands for "Mobile Virtual Network Operator".
An MVNO is an operator that does not have its own radio netwok. The MVNO relies on the radio network of another operator to provide mobile communication services to its users. Therefore, the MVNO will be hosted by an MNO (Mobile Network Operator) which possesses its own antennas.
Somehow, the MVNO format is a subcontract from a "traditional" operators (MNO) to a partner operator (MVNO) in order to enrich the market with a greater range of offers.
Consequently, an MNO can decide to host multiple virtual operators (MVNOs) on its network to extend its commercial reach.

The different types of MVNOs
There are two types of MVNOs: the FULL MVNO and the LIGHT MVNO. Each covers a different scope of services.
In order to understand their differences, one must first visualize a mobile operator's value chain. It could be divided into three main parts :
• Antenna Network (Radio Access Network): the antenna network is key to any mobile communications. It links our smartphones to the internet and enables us to place calls, send sms or browse the web. The RAN a huge investment, which only the biggest players can afford.
• Telecom services: in order to operate a mobile service, one must be able to manage calls, texts and data. All of this happens on an infrastructure called "the core network". It is a set of servers where the network routing and the interconnections are built (these are links connecting operators to one another).
• The customer relationship: applications and interfaces, customer service, billing, user device management, sales and marketing... This part of the chain generates the most value and "feeds" the rest.
Historically, MNOs have integrated the 3 levels of the chain. As they created the first antenna networks, most of them integrated the rest of the chain over time.
You've understood that MVNOs are "virtual" in that they rely on an MNO's antenna network. Thus, they don't integrate the RAN but, depending on their strategy, MVNOs can:
1- Only integrate the customer service layer (LIGHT).
2- Integrate customer service AND telecom services (FULL).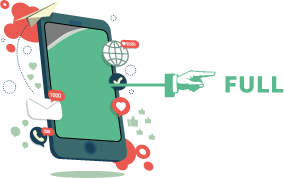 What is a full MVNO?
FULL MVNOs know how to manage the aforementioned two layers: core network and customer service. They have their own core network, which is a set of equipment that enables them to route calls/sms/data (like an HLR - home location register). The full MVNO also produces its own SIM cards and has dialling resources, such as IMSI and mobile numbers.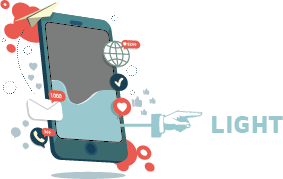 What is a light MVNO?
The LIGHT MVNOs only focus on customer service. They capitalize on their sound knowledge of a certain target. Their core business is to adapt to the needs of this specific community of clients. Their great added value is based on their expertise in customer relations.
Why MVNOs?
MVNOs were originally created to extend the capacity of MNOs by offering simple and straightforward telecom services.
Some MVNOs have gradually reached considerable sizes, such as TescoMobile in the UK, Aldi talk in Germany or (on a smaller scale) NRJ Mobile in France. Nonetheless, their size and flexibility also enables them to meet the needs of niche markets: the SME market, the tourist market, the "ethnic" market (calls from a diaspora to its country of origin), the cooperatives, etc...  Check our whitepaper "17 inspiring MVNOs" for more examples.
Nowadays, most European countries (and many other countries worldwide) have implemented the MVNO model. In around 20years of existence, it has proven to be an extraordinary tool for entrepreneurs and innovative brands.
Want to know more about creating a mobile operator? Discover our offers and our content for mobile entrepreneurs.
Unlock the power of telecoms:
Our blog