Our story
Our story is part of a bigger one. A story about how people can remain friends, even at the edges of the world. A story about how we can work together from New-York to Shanghai or from one room to another. Our story is about what links us, regardless of distances, about the bonds of humanity. Our story is about Telecommunications.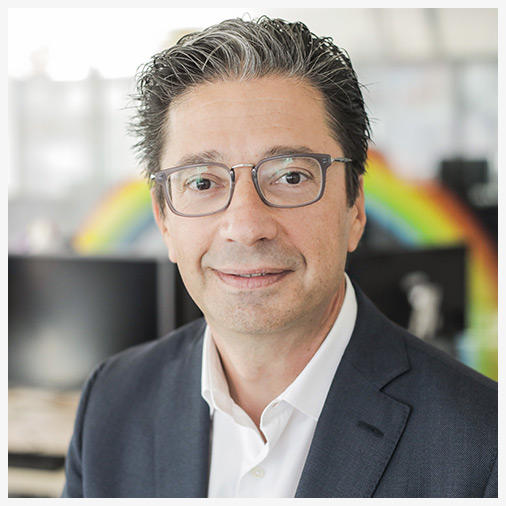 Legos was born in 2002 from a simple idea: make available the power of telecoms to anyone. At that time, I realized that the SIP protocol was about to change the way we communicate. At that time, the "open source" revolution was empowering once-isolated entrepreneurs, like me. At that time, I was envisioning a fully convergent telecommunication. Therefore, I created a platform enabling the convergence of fixed voice, mobile voice, messages (and data a few years later). A platform that was available to anyone with a good Telecom idea: Legos was born.
Our mission
We unlock the power of Telecoms
Ideas drive Telecoms forward. New ideas will help us to bridge the gap between each of us. At Legos, we highly value the Telecom pioneers that brought us the breakthrough ideas of the past. Consequently, our mission is to help the future great ideas to arise.
To bring their ideas to life, innovators need to access the full power of Telecoms: they need to access the full capacity of the network, the best technologies available and the experience of other pioneers. It is the best way to win the race of novelty.
Legos provides them with the tools and advices to unlock the power of Telecoms. We will share our infrastructure, our experience  and our passion with those who dare to innovate.
Value #1

Being open to the world

We are global by nature. Our team is made of people of all ages and all nationalities.

Value #2

Providing high quality

We are a team of specialists committed to reliability and quality. We are not just not suppliers, we are partners of those who chose to work with us.

Value #3

Staying agile

We are built differently to any operator. Our infrastructure is made to evolve, our team is constantly looking for implementing new ideas.

Value #4

Audacity

We have bold ambitions. Our biggest one is to become an operator in every country. Being audacious is core to our innovation spirit.

Value #5

Having fun

We play pinball at lunchtime, we name our servers after starwars characters, we believe the best communication channel is a bar table.
Nadia Youcef

Network & System Administrator

Svetlana Ordekyan

Comptable

Patricia Choy

Regional Manager Spain, Portugal, Italy, Greece

Léa Ehoungban

Graphic Designer

Scarlett De Wulf

Account Manager

Valentin Demange

Financial Analyst

Thibaud Leblanc

Marketing

Timo Steinhauer

Regional Manager Germany, Austria, Poland

Tarek Alassar

Regional Manager UK, Ireland, North America

Antoine Hoga

Regional Manager France, Belgium, the Netherlands, Switzerland

Fan Zou

Sales Business Manager

Matthieu Arlet

Accounting

William Houdeau

Telecom Administration

Edison Alarcón

Head of Operations

Nicolas Castro

Head of Telecom Admin

Michel Gacem

Project manager